This my next contribution for this section. I know sir Jolin already share this tool but that tool only can load version 1 chf.
CHF Editor V 1.01
Download Link :
Description v 1.01 :
- Now can add multiple animation at same time. (depending on file name + file path character size)
- Can load chf version 0, 1, 2 ( Almost Client use this version ).
- Can change all value inside chf file.
How to use :
- Put this tool in your client folder or your editor folder or else.
- Open this program.
- Click Load File button.
- Select .chf file that you want to edit.
Important :
I make this just for RageZone specialy for this Ran Online Section. This tool is FREE please DONT SALE IT.
If there are some bug please post it here.
ScreenShot :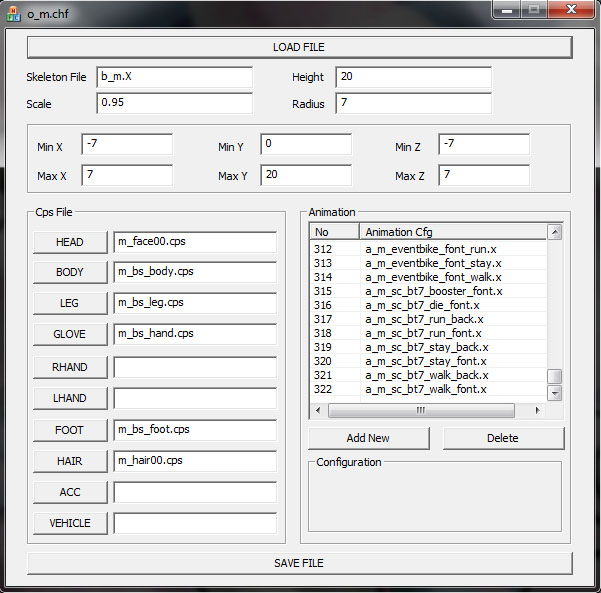 Last edited by ๖ۣۜAdministrators on Sun Mar 27, 2016 5:30 pm; edited 2 times in total